Home Renovation With Quality & Integrity
Holland Homes and Renovations is a professionally managed, boutique home builder and renovation contractor in Ottawa. We have proudly served home buyers and homeowners in the National Capital Region for more than ten years, with a focus on quality work for each customer rather than the quantity of customers. Our diligent and attentive team of renovation experts can handle custom build and home renovation projects of any size or complexity.
We place a high value on quality of craftsmanship, and we strive to deliver outstanding results at extremely competitive prices. Our relationships with our customers are defined by our specific and detailed quotations which our customers can trust. 
Transform Your Home With Our Renovation Services
Holland Homes and Renovations' design team has decades of experience and can help find the solutions to even the trickiest of Ottawa home renovation challenges.
Our Clients Tell Their Story
Our Customer Centered Approach Will Exceed Your Expectations
As Ottawa's leading boutique home renovations and additions team, Holland Homes and Renovations focuses our process on the homeowner. We always start with an initial consultation where you can tell us what you have been dreaming about for your kitchen, bathroom, open-concept or basement renovation. You can also tell us about how you have always wanted an addition, and now have the budget set aside but aren't sure about how to start the process. Our expert team will walk you through the steps for your home renovation or addition, discussing budget, materials and timelines.
The experience we bring in Ottawa home renovations and additions has provided us with the knowhow for a wide variety of projects and clients, while our portfolio of successfully completed projects in the Ottawa area speaks for itself.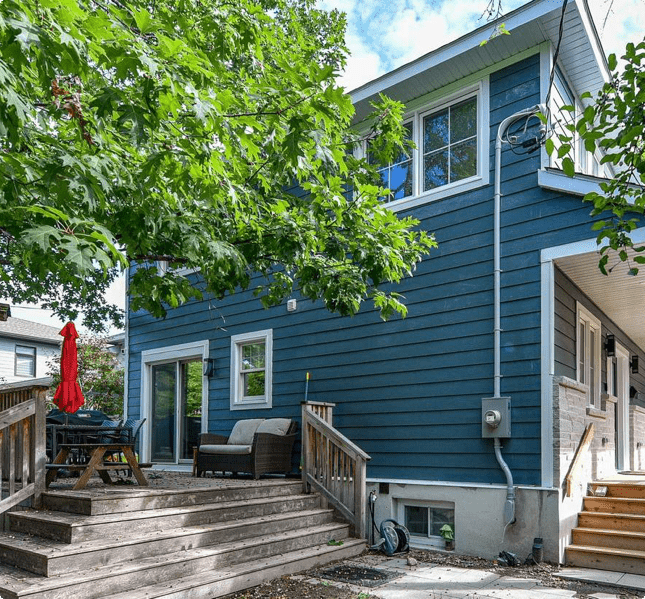 View Some Of Our Favourite Projects
How We Construct The Home Of Your Dreams
Holland Homes and Renovations is a full-service renovations company. This means we offer a variety of services to meet your needs, from the design phase all the way to completion. Our team has performed home renovations, home additions and new home construction in the Ottawa area for over ten years. We have built our reputation as a trusted firm delivering amazing results that make homeowners happy.
What Clients Are Saying About Holland Homes
We can sincerely and without hesitation fully endorse Holland Homes & Renovations to anyone considering a home renovation project in the Ottawa area. The Holland team is a highly-skilled, organized and professional operation at all project stages, from the initial design discussions through to the finishing touches. Company President Robert Breau and Project Manager Scott Wammes are a pleasure to work with and always available for consultation.
I would recommend Holland Homes & Renovations extremely highly. The company completed a relatively small renovation for me. It came in at exactly the cost quoted and better than 'on time' - before time. The quality of the work was exceptional. I was super impressed with the quality of the staff - they were polite, considerate, careful and completely respected and protected our property. No detail was too small to attend to. The owner regularly dropped by to make sure the project was progressing as planned - and to our satisfaction. This firm is a top notch renovator & completely reliable. It was a pleasure to work with Holland.
Right from the start Holland Renovations was a pleasure to work with. The project team was incredibly hard-working, diligent and worked to a high standard. They were quick to respond to any questions or concerns that we had along the way and were always upbeat, friendly, professional and a pleasure to have around. We are still in awe of how Holland Renovations have transformed our basement into a very pleasant, bright, full height living space for our family. Holland Renovations adds a personal touch to their projects and we would gladly have them back for any future project.
After meeting with several contractors and getting a few quotes, it was clear to us that Holland Homes was the company for us. Robert was honest, straightforward and entirely responsive to our budget, questions and concerns. Scott and his team were skilled, hard working and very pleasant. Because ours is an old home, and because we had several suppliers outfitting our new custom kitchen, we had a few glitches along the way. However, what impressed us most is that Robert and Scott worked with us and through everyone of them. The end result is that our new kitchen, bathroom and family room are absolutely stunning and we are enjoying them tremendously!
We had a great experience with Holland when they built a large addition at our home. Robert and Scott were always available to answer questions and to come up with creative solutions to some of the inevitable issues that come up when renovating an older home. Most importantly, the project came in on time and on budget and we are very happy with the result! I would not hesitate to recommend Holland.