Bring Your New Home or Home Reno Vision to Life
Some contractors in Ottawa won't even entertain your project unless you arrive with detailed blueprints in hand. At Holland Homes and Renovations, we believe in a "cradle to grave" approach. From the initial consultation until you settle into your transformed home, we take special care to make your needs and goals our top priority at every stage of the process. In line with this philosophy, we are happy to offer drafting and 3D modelling services no matter the size or scope of your project.
Our designs are typically created through discussions with our experienced designers, draftsmen, structural engineers, and the homeowner. Our plans and drawings are drafted by an expert local draftsman with more than twenty years of experience in the industry. The plans not only take design into account, they also take all considerations for soils, structure, and foundation. For our 3D modelling process, we work with Revit, a state-of-the-art building design and construction software. Whichever method you select, you will see a faithful visualization of your home renovation project and what your dream home will look like upon completion.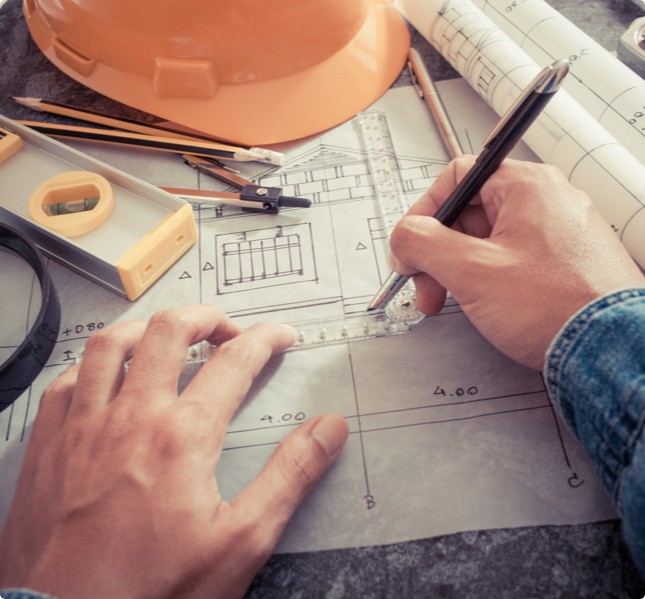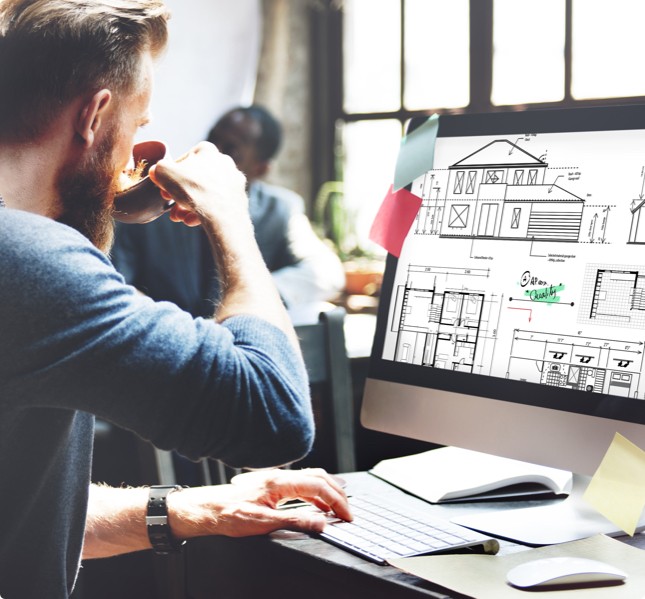 From Initial Consultation to Visual Design
We know how important the design phase is for clients looking to start home renovation, home construction or home addition projects in Ottawa. Drafting and modelling brings to life plans that are initially based on ideas, design visions or inspiration photos and these models are crucial for agreeing on a common path before starting construction work. This is why Holland homes and Renovations offers drafting and visual modelling services as part of our solutions for clients who want to see their home design ideas come to life and to adjust them before any work is started.
During our free initial consultation, we can discuss the overall plans you have for the project, the style and size of what you have in mind, the budget, and we will also review any pictures you have for visual inspiration. We will also discuss if you desire a visual representation of the project prior to work starting. This is where we can put our drafting and rendering expertise to use, and we will put a plan in place to work with our draftsman and/or our software to produce a visual product that you can use to get a sense of where the project will lead.
Working With Holland Homes And Renovations
Having served numerous Ottawa homeowners over the years, we've been able to create and improve upon a design and construction system that is proven to deliver superior results. From consultation and design to execution and quality control for handover, Holland Homes is well equipped and experienced to build the custom home or home renovation/addition that you desire.
View Some Of Our Favourite Projects
& Imagine What We Can Create
What Clients Are Saying About Holland Homes
Holland Homes and Renovations exceeded my expectations.  Renovations always come the surprises. Rob and his team were always clear and upfront about costs and most importantly were clear from the start at informing me where I might expect unanticipated costs and provided a variety of options to choose from when issues did arise.  It was truly a collaborative and personalized experience working with them in developing a creative and stunning space that met my needs and aesthetic vision.  I would not hesitate recommending them!
We interviewed dozens of contractors as we planned a significant addition and large scale remodel to our nearly one hundred year old Westboro home - and every day that the project continued we became happier and happier with our decision to engage Holland Homes and Renovations. Whether it was the day that live knob and tube wiring was found buried in our walls or the day we learned that a previous renovation had simply decided that minor details like 'header beams' could be ignored as they ripped out walls, the calm confidence of the Holland team kept my wife and I from any number of anxiety attacks. The results? Spectacular. The project? On time (despite Covid related supply chain issues). The budget? As expected. I don't often provide recommendations - but I whole heartedly recommend Holland Homes to anyone planning their own major project.
We can sincerely and without hesitation fully endorse Holland Homes & Renovations to anyone considering a home renovation project in the Ottawa area. The Holland team is a highly-skilled, organized and professional operation at all project stages, from the initial design discussions through to the finishing touches. Company President Robert Breau and Project Manager Scott Wammes are a pleasure to work with and always available for consultation.
I would recommend Holland Homes & Renovations extremely highly. The company completed a relatively small renovation for me. It came in at exactly the cost quoted and better than 'on time' - before time. The quality of the work was exceptional. I was super impressed with the quality of the staff - they were polite, considerate, careful and completely respected and protected our property. No detail was too small to attend to. The owner regularly dropped by to make sure the project was progressing as planned - and to our satisfaction. This firm is a top notch renovator & completely reliable. It was a pleasure to work with Holland.
Right from the start Holland Renovations was a pleasure to work with. The project team was incredibly hard-working, diligent and worked to a high standard. They were quick to respond to any questions or concerns that we had along the way and were always upbeat, friendly, professional and a pleasure to have around. We are still in awe of how Holland Renovations have transformed our basement into a very pleasant, bright, full height living space for our family. Holland Renovations adds a personal touch to their projects and we would gladly have them back for any future project.
After meeting with several contractors and getting a few quotes, it was clear to us that Holland Homes was the company for us. Robert was honest, straightforward and entirely responsive to our budget, questions and concerns. Scott and his team were skilled, hard working and very pleasant. Because ours is an old home, and because we had several suppliers outfitting our new custom kitchen, we had a few glitches along the way. However, what impressed us most is that Robert and Scott worked with us and through everyone of them. The end result is that our new kitchen, bathroom and family room are absolutely stunning and we are enjoying them tremendously!
We had a great experience with Holland when they built a large addition at our home. Robert and Scott were always available to answer questions and to come up with creative solutions to some of the inevitable issues that come up when renovating an older home. Most importantly, the project came in on time and on budget and we are very happy with the result! I would not hesitate to recommend Holland.